We stick to our previous statements: the rise in interest rates is less related to some sudden expectations of growth than a fierce repricing of credit risks.
This happens – we believe – on the back of a forced and global exit strategy. Let us dig a bit into this proposition by looking at the champion of unconventional policies: Japan.
Please consider 'Bank of Japan: Backward guidance'.
How long will the BoJ manage to stick to its 'comprehensive assessment' pledge to keep the 10Y JGB yield below zero ?
Tough job …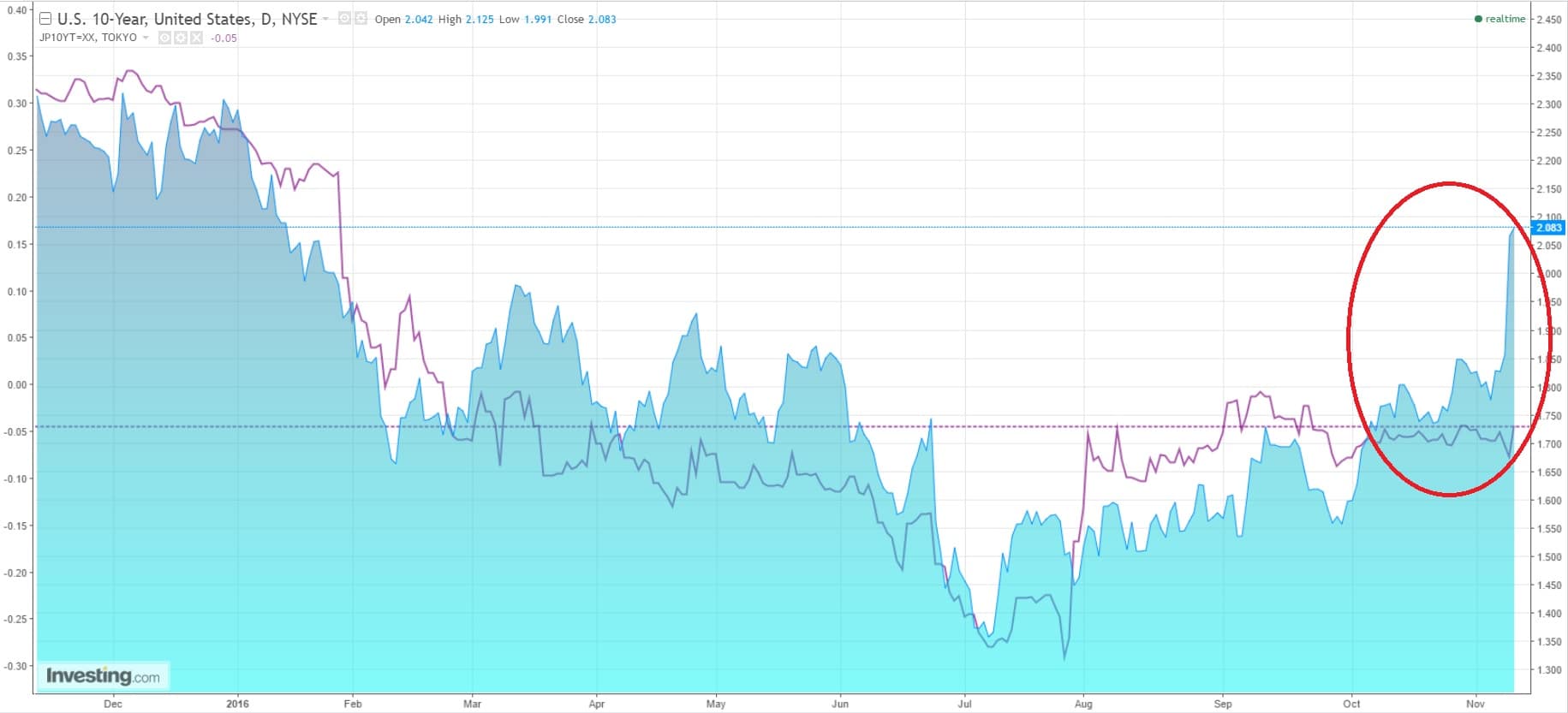 Along the same line: how long will the SNB manage to stick to its 'implicit peg' of 1.08 CHF vs. EUR ?
If not – as we believe – how far could the CHF strengthen and what would this mean ? Propositions below.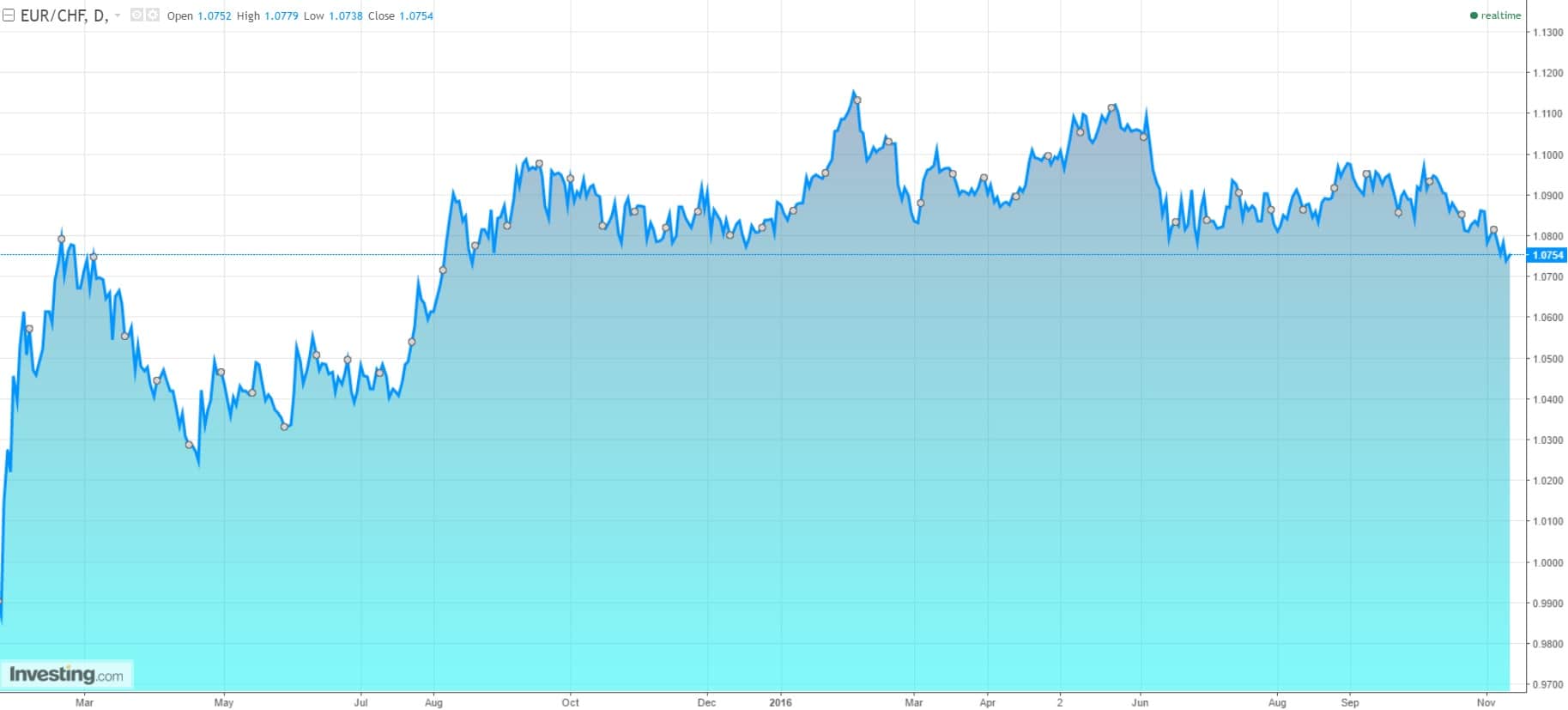 Source: investing.com
We suggest:
– The US presidential outcome is not a game changer but a game booster: the trends above were already in place prior to the election. Expect them to unfold ;
– Systemic and financial risks remain extremely high. As for the Brexit, central banks had to operate massively ;
– For how long ?
Expect further volatility down the road as underlying risks are materializing and central banks are still forced to exit.
Stay tuned, more to come.
Jacques